materials include a rich interplay of flowers, fabrics, props and lighting.
Jenny's designs are special, elegant, and contemporary.

Jenny's Founder, Jennifer Nguyen,is a style innovator and designer.
She graduated from San Jose State Univ. in IndustrialTechnology and continued to work on her Master Degree in Mechanical Engineer.
She worked as a Mechanical Design Engineer for more than 10 years.
She works full time and continue with her decor hobbies on weekend.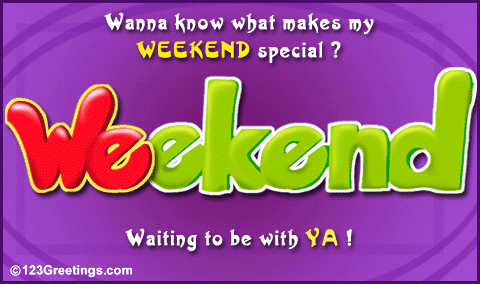 This is the story of how Jenny started with flowers and Balloons Décor.
She got married on December 23, 2000.
Her wedding was 2 days before Christmas, so most of the florist wouldn't do wedding flowers for her.
She went to her favorite florist 3 months before the wedding,but the florist said that he was too busy during Christmas Season in the shop that he and his staffs won't have time for wedding's flowers.
The florist said that he rather make a rose vase within 10 minutes and make $80-100 for each vase instead of spending 2 days of work on a wedding and not making as much money since it is very time consuming.
The florist said it is quick and easy money for vase arrangement.
Jenny has no choice but started to do flowers and balloons for her own wedding.
She learned that how hard it is for bride to do décor for her own wedding.
Bride already so busy with other stuffs and now adding the décor is such a chaos and headache.
After a bad experienced, she doesn't want any bride to go through what she had gone through.
She didn't have enough sleep and look like a zombie on the day of the wedding.
That's why now she recommended that all bride should be a worry free and get enough rest the day before the wedding.
Let everybody else do the work for you.
At first she designs special events for friends who are getting married.
Soon, word spread and people suggested that her unique ideas and abilities should continue further.
She took classes in Balloons Décor.
Brides are asking for wedding's flowers services as well, so she took classes in Floral Décor.
She got a Certificate in Floral Décor.
She is also member of the QBN (Qualatex Balloon Network). She is working in becoming a CBA (Certified Balloon Artist).
She went to lots of conferences and shows to see the latest trends and styles and share them all to her customers.
Jenny has a particular passion for weddings, so she wants all brides to have a Fairy Tale Wedding.
She works closely with each client to create a lavish event.
Jenny specializes in creative displays for weddings and events of all sizes.
Jenny helps clients to refine ideas and add the creative flair and detailed perfection that has become her goal.
If you want an extravant event or something fancy with creative ideas that fit with your budget, then you have come to the right place.
If you want some plain decoration for cheap price, then this is not the place for you.
Jenny's specialize in creative design that can be a fantasy or fairy tales decoration.
Jenny use high quality materials to make it look extravant.

Lots of customers call to check on the price from one place to the other.
It's something that is hard to compare. It is like call the restaurant and asked how much is the Shrimp cocktail for appetizer.
Some restaurant might said $8, some might said $12, and some might said $16.
The $8 restaurant might use tiny little shrimp and the $16 might use big jumbo shrimp.
Instead you should ask the price is for what size of shrimp and how many are in the plate.
Obviously you can't get $8 for jumbo shrimp with 30 shrimp in there.
Sometimes you thought you can get $8 a good deal but when you saw the plate, it is tiny little shrimp and only 10 in the plate.
You have to see it and know the portion before you can compares, so phone quote is very misleading.
Same thing with flowers you can get a vase of dozen of roses for $12 or $50 or $80 depends on the materials of the rose.
Istead you shoud ask if the rose is a long stem Ecuador roses or something cheap that people can get just to get your business.
Later you are not satisfy because the rose looks too cheapy or small.
It is best if you have a consultation and show the picture of the flower and the design you want and how much would it be.
For flower price is like a stock market that go up and down everyday. The price change by season. Roses in winter time cost higher than in summer.
All florist and balloon decor gets their supplies at the same place for the same price. There's a cheapy supplier, a median supplier, and a high quality supplier.
Jenny always pick a high quality supplier unless a customer specifically ask for median supplier. Jenny wouldn't pick a cheapy supplier because it could ruins the look of the design.
The rule of thumb for The formula to charge customer at all stores are mark up 3 times.
(1 for material cost, 2 for the labor cost + employees, and 3 for the overhead cost like the bldg, phone, electricity, insurance, etc.)
At Jenny you only have to pay for materials (best quality material not some cheap material like other places) and labor cost only (The more employees in the store, the more labor cost because somebody has to pay the employee's salary).
There's no charge for overhead, so you know 100% sure that you can save right there.
Since it is a hobby, Jenny charges cheaper compare to others.
She doesn't have to pay office rental or any of the overhead, so she can gives you special discount instead.
Just mention this Internet Special ad and you will get 10% off additional of what you save already.
Order must be $100 minimum.
Jenny's Balloon service only in the Bay Area of Northern California
(San francisco, San Jose, San Mateo, Union City, Fremont, Oakland, Sunnyvale, Mountain View).
No phone order outside of the Bay Area please.
Here are just a few examples of Jenny's work on the website.

If you'd like to see more of her work or to discuss your forthcoming event, please give Jenny a call at (408) 506-2580.


You can email to jennyballoonflower@yahoo.com.



Back to Flower's Homepage


Link to Wedding Planner's Homepage


Link to Jenny Balloon's Homepage